How many jobs!
Area 5. Understanding the world
Area 1. Personal effectiveness
This unit is about the world of work. The aims are to discover what the pupils know about their parents' jobs and think about what their dreams for the future are and what they would like to be when they grow up. The unit suggests an activity for the first aim and 2 activities for the second aim. Teachers can choose to work on both activities 2 and 3, or choose to develop one of them.
Activity 1. MANY DIFFERENT JOBS Activity 2. WHEN I GROW UP I WANT TO BE Activity 3. OUR JOBS GAME
General objectives:
Know and explore different types of jobs.
Bring pupils into the world of work with fun, strengthening their knowledge and confidence in their capacities.
Specific objectives:
Make children aware of the importance of work
Recognize different jobs
Interview their parents
Collaborate with classmates
Take responsibilities
Develop a common project (second activity: our Job book)
Take part in a game by respecting rules (third activity: job game)
Step 1: teacher asks pupils What is their father/mother's job? What do they do …? In order to discover what they know about their parents' jobs 
Step 2: parents' interview about their jobs 
Step 3: pupils create a poster with a barchart of their parents' job
WHEN I GROW UP I WANT TO BE
Step 1: pupils make a circle and teacher asks them: what do you want to be when you grow up? Why do you want to be a/an …?
 Step 2: creation of a big collective book where each page represents a pupil and his/her chosen job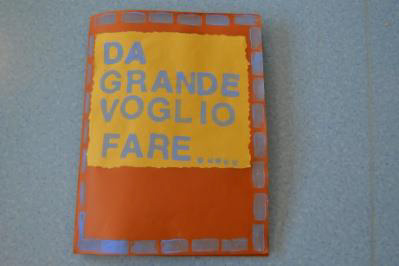 EXAMPLE OF THE BOOK – TITLE: WHEN I GROW UP I WANT TO BE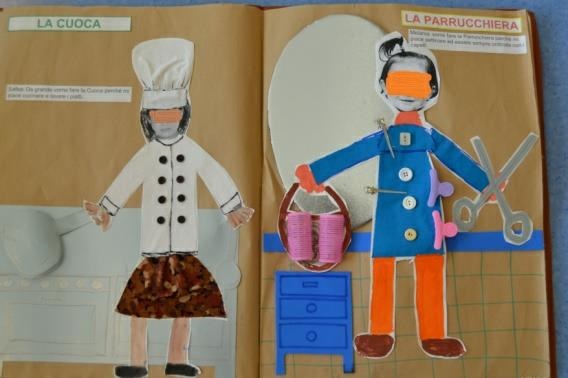 Example of one page: chef and hairdresser
Activity 1: 20 minutes discussion, 30 minutes interview, 30 minutes creation of the barchart
Activity 2: 20 mins circle time, 2/3 hours to create the book during art lessons
Activity 3: 2 hours to create cards and 20/30 min. for the game
The teacher organises and facilitates the work with prompts, additional inputs …
Interactive lessons
Circle time
Workshops (art workshops)
Learning by playing
Observations:
How pupils cooperate with each other in the different activities. Their participation asking questions and making proper and personal observations.
They are able to play a game following the rules
Evaluation of the final products: the barchart and the book/game