Project
An Erasmus+
Strategic Partnership
to improve
career learning
in primary schools.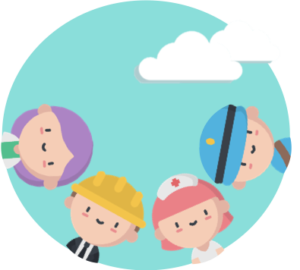 The project will work to create a set of innovative resources with the aim of preventing Early School Leaving and empowering pupils to design their future.

Starting career education
early is crucial!
Holding biased assumptions
and having narrow
aspirations can impact
the whole story of a child!
The project aims to reach its objective with the creation of 6 intellectual outputs:
In order to promote social innovation processes, the project adopts the methodology of "participatory action research". Local and regional networks of schools and other stakeholders are actively involved and are invited to participate in local working groups and pilot actions to directly contribute to the creation of the project outputs.